Nothing says welcome to Q4 better than a bunch of feature enhancements and updates. Find out more about our improved IP whitelisting plus the next addition to multi-factor authentication -- now available for FTP. And if you're still using our v1.2 API, we've included information on the upcoming sunset of that version. 
Upgraded Interface for IP Restrictions
IP whitelisting is one of those very useful features that often gets overlooked. But, we've made it even better and easier to manage especially for those who have rather large lists of approved IP addresses. 
First, manage your IP lists in a modal. The clean interface allows you to view and update lists, without having to worry about losing information. 
We also added a note field for IP lists. Keep track of IPs for those working from home, those with temporary access, or any other tidbit of information to help you group and keep track of those IP addresses.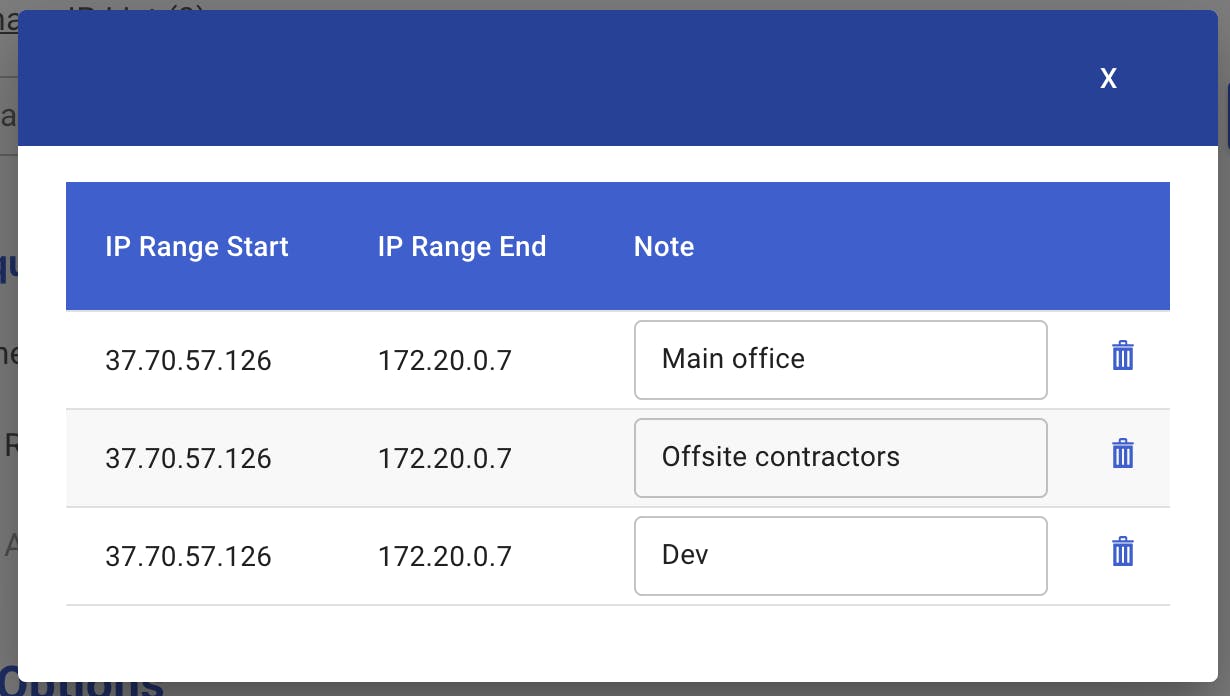 To set up or manage your IP whitelist log in to ExaVault, go to My Account → Preferences → and select the Account sub-tab at the top.